Being a small business owner during Christmas can be an exciting time as you witness a surge in sales; however, if you're not fully prepared for the festivities, you may not be able to handle the demand – or worse, you aren't witnessing as many sales as you were expecting.
Fortunately, business consulting firm Venture Smarter has highlighted five ways for small businesses to thrive and push sales in the lead-up to Christmas.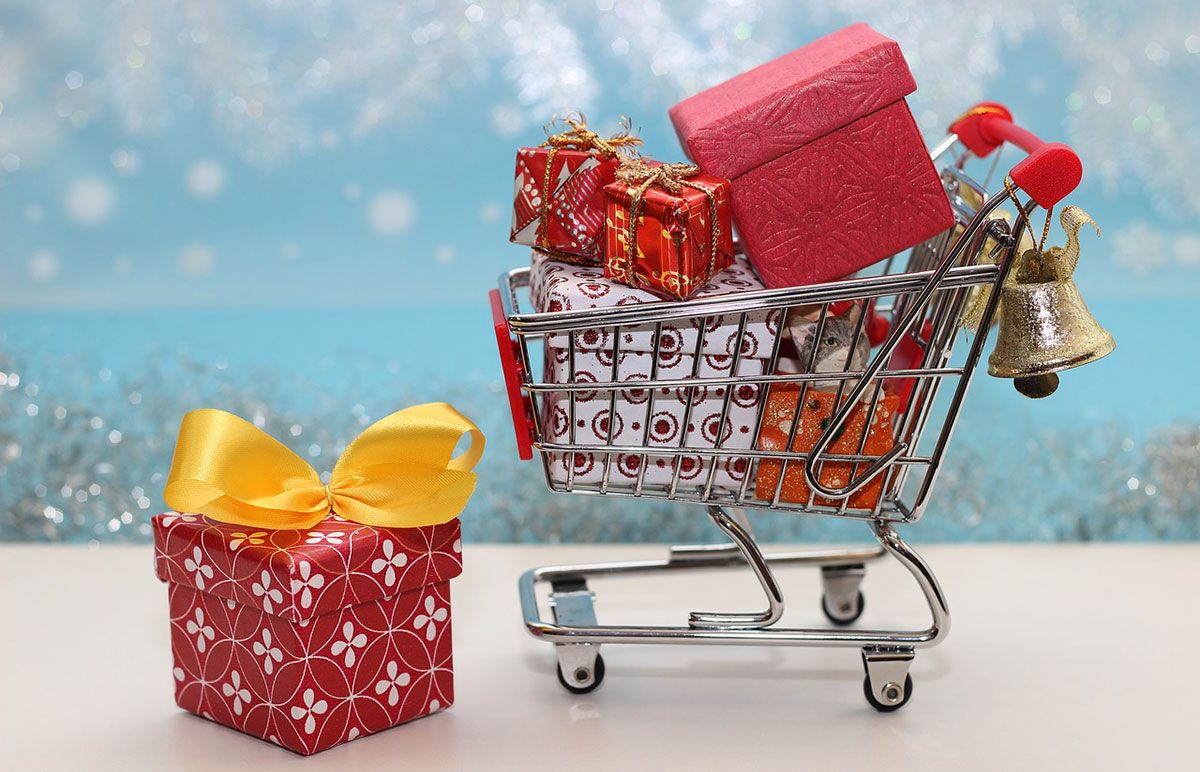 Ease the stress of Christmas shopping 
Shopping for loved ones at Christmas can be a stressful time for customers, from spending lots of money within a small time frame to struggling with gift ideas – but there are simple ways that small businesses can relieve this stress for customers and increase sales.
Offering gift wrap for a small fee with any purchase makes Christmas shopping for customers much easier – not only will they no longer need to shop around for this, but they also save time wrapping gifts. As well as this, you could even offer a personalized message so that they needn't worry about purchasing gift tags.
If you have an online business, you can adapt your website to display the different types of Christmas gift categories on the homepage – for example, stocking fillers, gifts for men, gifts for women, and gifts for children. That way, customers can easily navigate your website to find precisely what they're looking for instead of heading to one of your competitors.
Abandoned carts, a problem specific to owners of online small businesses, often occur when a customer arrives at the checkout and is faced with unexpected costs, such as high shipping fees.
One way to tackle this is to offer free shipping for orders over a certain amount of money. By advertising this on your website, you will not only stand out from the competition, but the price is fully transparent and therefore reduces the likelihood of abandoning their shopping. Plus, to qualify for free shipping, they may purchase more gifts within one order. For some businesses, this may not be cost-effective to have in place all year round, so implementing it only for the Christmas period can drive sales without causing harm.
Alternatively, last-minute shoppers may arrive at the checkout and discover that the item they planned on purchasing won't arrive in time. So, to prevent potential customers from abandoning their carts and shopping elsewhere, implement next-day delivery if this is feasible for your business.
Create a sense of urgency 
Sales are an excellent way to grab the attention of any existing and potential customers; the reduced price is, of course, a bonus, but with a time limit on your sale, consumers will feel a sense of urgency to purchase products before they revert to their original price. In turn, they are encouraged to act fast and make a sale.
The rule of 100 is a helpful tool to implement discounts – if the original price of your product is less than $100, then using a percentage-based discount is more appealing; on the other hand, if the original price is over $100, a numerical discount will be more attractive, such as $50 off. 
While Christmas can be a busy time period for business owners, there's also plenty of competition, but offering your customers an incentive helps you to stand out from similar businesses.
When customers buy your products, offering them a discount for their next purchase is a great tactic to gain loyalty. Not only will you stand out from competitors, but it's particularly beneficial if they purchase items at the beginning of the Christmas period. It's likely that they'll have plenty more gifts to buy and will, therefore, choose your business to reap their reward and save money. 
Whether your small business is online, brick-and-mortar, or both, you'll undoubtedly need extra hands over the festive period, from helping with deliveries to handling the cash registers. However, in the quieter months of the year, a large team of employees may not be essential for the business.
Hiring temporary staff ensures you have the additional help you need to keep your small business running smoothly while you witness increased sales. Without the extra employees, customers may be unsatisfied with their experience, perhaps if their delivery takes too long – as a result, they may not return. When you see less money coming in after Christmas once things become quieter, you don't need to worry about paying the wages of lots of employees if you've only taken on temporary staff.
A spokesperson from Venture Smarter has commented: "It's vital for small business owners to be fully prepared for the festive period, as it is an excellent opportunity to gain customers' trust, resulting in them purchasing again in the future. However, it can be an overwhelming time of year, from dealing with increased sales to ensuring customers are happy."
"Thankfully, with these tips, small business owners can prepare themselves for the Christmas chaos, whether recruiting temporary staff or offering an incentive."