If we are honest, most of us could use a little more balance at some points in our busy lives. Getting the right mix between work and leisure time can have benefits for our physical and mental health. It can also improve the performance of a business, research has suggested.
The pandemic saw the biggest change in working patterns for decades, perhaps centuries. There was a surge in home working and flexible, "hybrid" working, blending work in the office with remote work.
But despite this increased flexibility, work-life balance is far from standard, especially among small business owners, who often feel compelled to check emails outside traditional work hours or work over the weekend.
Given the fact that small and medium-sized businesses (SMEs) account for 99% of all UK businesses, that's a lot of people who aren't switching off when perhaps they should.
However, there is some encouraging news here. According to a recent survey of UK small businesses leaders by American Express, there is certainly a widespread understanding of the importance of work-life balance and a desire to improve it.
The research is based on responses from 500 business leaders in companies with fewer than 50 employees. Eight in 10 (82%) of the executives agree that regular time off from work is important to their wellbeing.
However, there is often a gap between intention and action, the research found. Almost half (46%) of those surveyed admit to feeling guilty about not spending enough time with family or friends. And one-third (33%) say that they stopped their hobbies altogether when they started running their own business.
"While [small business owners] recognise the importance of frequent breaks in improving their work-life balance and the success of their business, many of them struggle to find room for downtime," says Amanda Salt, vice-president, small and medium enterprises, UK Card Services at American Express.
Someone who is well aware of this pressure is Michelle Ovens, director of Small Business Saturday UK, a campaign to celebrate small business success and encourage consumers to "shop local" to support businesses in their communities. People often start a business because they want more freedom and flexibility, she says, "but that freedom can be curtailed by them trying to do everything in the business and running out of time in the day and gas in the tank".
There's no one-size-fits-all approach to a good work-life blend, says Salt. Some may need to spend more time supporting elderly parents or young children, for example. Others may want more time for hobbies.
There are also benefits for the business itself. The Amex survey found that almost eight in 10 (78%) of respondents agree that regular breaks are important to being a good leader and more than half (56%) think they and their business would benefit from them spending more time away from the workplace.
"Time away, especially travelling abroad or getting a change of scenery, can even offer new perspectives and ideas that entrepreneurs can bring back to their businesses," says Salt.
Her tips for improving your work-life balance? Set firm boundaries between work and leisure time; for yourself, colleagues, suppliers and customers. Also, book time off work to recharge your batteries and reduce the risk of "burnout".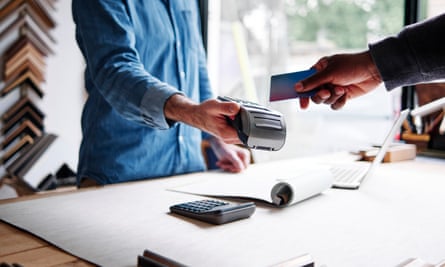 For its part, American Express says it is trying to extend such flexibility to its business customers.
For example, business leaders with an American Express Business Card can earn points from their day-to-day business spend on anything from stationery to advertising, and can use those points to help enjoy leisure travel, sporting events and a range of experiences.
Ultimately, however, what constitutes the right work-life balance will vary over time and be different for each small business owner. There isn't a magic formula and therefore we shouldn't be too hard on ourselves if our messy lives fall short of our ideals.
"Balance in life is a constant work in progress," says Ovens. "It might mean work sometimes; sometimes it might mean sport, or family, or community, or rest. The key thing is to give yourself a break – we are all a work in progress here."
By using Membership Rewards® points, small business owners can make more of their downtime by turning everyday business spending on an American Express® Business Card into activities and treats. These points earned on every transaction give entrepreneurs flexibility to use their rewards in a way that best suits them.
Annual fees apply. 18+, subject to status. For full terms and conditions of American Express® Business Cards click here
If you'd prefer a card with no annual fee, rewards or other features, an alternative option is available – the Basic Card.
American Express Services Europe Limited authorised and regulated by the Financial Conduct Authority.