People who are eager to experience travel adventures around the globe have many options, but they will stick with products that are user-friendly and offering high value. Now serving more than five million customers each year, FlightHub's growth journey traces back to its founders' dedication to innovation in the travel technology space, persistence in a competitive sector, and a diverse talent force focused on collaboration and success.
Launching a Bold Vision for Air Travel: How FlightHub Took off
FlightHub's inception in 2012 stemmed from partners coming together with a shared passion for and fascination with the travel industry. Eager to explore opportunities and revolutionizing the travel booking process by making it more user-friendly, the Montreal-based company acquired a brick-and-mortar travel agency that held a special place in the heart of FlightHub's co-founder and first CEO Matt Keezer: Working there was his summertime job.    
"We embarked on this ambitious journey, leveraging our collective skills and experiences, and we began building on an initial off-the-shelf booking engine, with the grand vision of creating a platform that would make travel booking a seamless, convienient and enjoyable experience," says Keezer, who is now CEO of FlightHub's parent company Momentum Ventures. 
FlightHub's founders used their backgrounds in technology, finance, engineering and marketing to tap into the burgeoning market potential and transform the way people approach travel.
Overcoming Company Challenges
Of course, there were bumps on the runway. Early on, FlightHub navigated a series of challenges that tested its resilience and adaptability, including a limited starting budget. But those limited resources didn't prevent the company from achieving early financial stability. 
"Unlike many start-ups that prioritize rapid growth, which sometimes compromises profitability, we opted for a different route," explains Keezer. "The team was determined to quickly create value for our customers without compromising our financial stability. We achieved this by crafting a business model that would allow for profitability in the short term that would also allow for growth."
At first, the FlightHub team had a limited knowledge of how complex the aviation sector was. Their expertise mainly centered around internet marketing. To expand their understanding of this industry, they threw themselves into an intense learning process and adapting to the industry's intricate dynamics.
Embracing gradual growth, FlightHub looked towards lucrative opportunities in niche markets often overlooked by larger corporations. One promising market segment between Canada and Romania caught their eye. Backed by favorable contracts that granted great commissions, they focused their efforts on dominating this sector. Their success soon propelled them to explore other profitable markets, including routes from Canada to Africa, where they secured a firm foothold.
"This continued pursuit of market opportunities allowed us to expand our reach while fine-tuning our products and technology," says Keezer.
"Not only did we maintain our profitability, but we also enhanced our competitiveness, carving a path into a wider spectrum of markets. This approach helped elevate FlightHub to a strong position in the sector."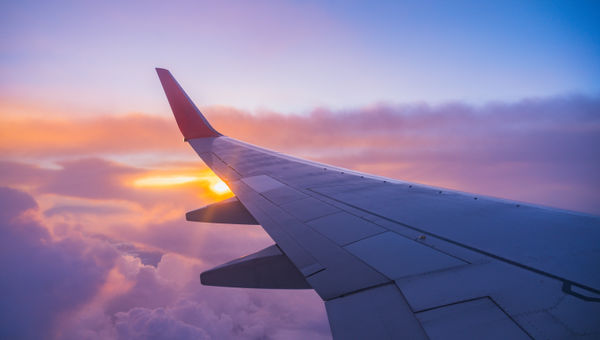 A Turning Point in Travel That Exceeded Expectations
FlightHub achieved its goal to reach profitability in its second year, and this early success signaled the company was on the right path. By 2014, the team had reached an ambitious daily sales target: 2,000 bookings. When they reached it, they knew their strategy and commitment to customer satisfaction was a proven indicator of the high sales volume of sales they could process efficiently. 
This success prompted the FlightHub team to explore the U.S. market with even higher sales targets later that year. 
"The most significant breakthrough came in 2016, when we recorded an incredible 10,000 daily sales, surpassing even the most optimistic forecasts," recalls Keezer. "This phase from 2012 to 2016 marked a period of explosive growth, cementing FlightHub's position not just as a sustainable venture but a thriving entity in the online travel booking sector."
This accelerated growth meant FlightHub was on a fast track to becoming a significant force in the industry, with a business model capable of achieving far more than what was originally anticipated.
Standing Out in a Competitive Market
Through its innovative approach and technological proficiency, FlightHub carved out a distinctive niche among online travel agencies. One example? Its adept response to shifts in airline content distribution. 
As airlines began moving away from the traditional, Global Distribution Systems (GDS) in search of more cost-effective and flexible distribution channels, FlightHub recognized a golden opportunity: By developing technology capable of aggregating content from a wide variety of sources – including direct APIs and platforms that rival traditional GDS systems – FlightHub positioned itself as a hub for unique itineraries and pricing options. This forward-thinking strategy not only differentiated the company in the market but cemented its reputation as the platform for exclusive and comprehensive travel options.
"Our strong technological background has been a substantial advantage, facilitating the quicker and more efficient implementation of a multi-GDS strategy compared to our competitors," says current FlightHub CEO Chris Cave.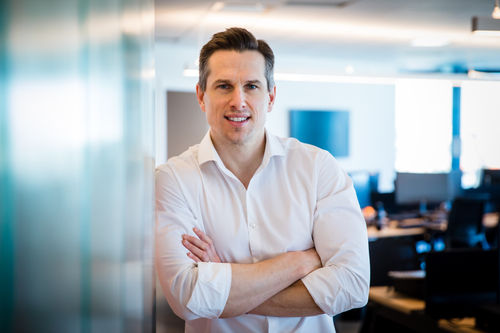 Chris Cave, CEO, FlightHub
 "Our early adoption and mastery of this approach allowed us to establish a competitive footing in the market early on. We emerged as pioneers in adopting this multi-source aggregation strategy, because we provided customers with exclusive options that weren't available elsewhere."
FlightHub's culture of innovation has helped fuel its growth, allowing it to carve out a distinctive space in the industry while positioning itself as a customer-centric, value-added service.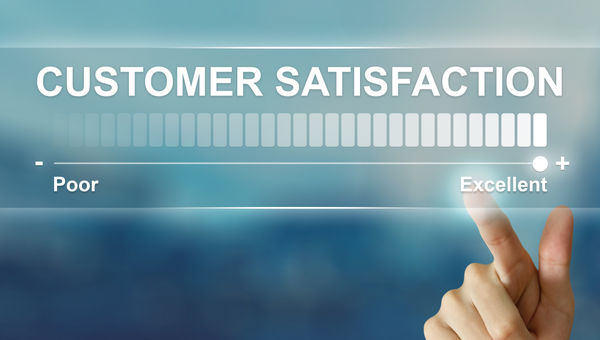 Customer Feedback Shaped FlightHub's Evolution and Success
At first, FlightHub wanted to identify and bridge the gaps in platform efficiency and content availability to set it apart from more established competitors in the market. Even without economies of scale, the team saw an opportunity to delve into specialized markets – like Romania – that had been largely overlooked by bigger players. 
Knowing that customer loyalty was crucial in this direct marketing-driven industry, FlightHub made continued improvements to their platform, crafting user-friendly apps and superior add-on products, devising an effective pricing strategy, and presenting tempting add-ons options. 
"As an industry that frequently witnesses high levels of dissatisfaction, yet plays a vital role in the lives of thousands of customers each day, we recognized a significant opportunity to harness the power of technology to enhance support for our customers. At the core of our mission lies the commitment to get customers the assistance they need as quickly as possible. By leveraging technology, we aim to transform the customer experience and ensure that every interaction, including those with our valued bookers, becomes an opportunity to provide the support and service our customers deserve," Cave says.
Heading into 2024 and Beyond with Renewed Enthusiasm
As advancements in technology and product enhancements come within reach, FlightHub plans to maintain a robust growth trajectory. It wants to amplify its market share and overall growth by 10% to 20% each year by creating products that cater to its customers' preferences and needs, such as unique itineraries and securing the most competitive fares, rates, and discounts available.
With increasing content fragmentation in the industry and emerging developments like the New Distribution Capability (NDC), FlightHub is committed to staying at the forefront by continuing to adapt and innovate to deliver better travel options than the competition.
"Looking ahead, FlightHub has set its sights on international expansion. We're keeping an eye out for opportunities that resonate with our vision and desired growth trajectory," says Cave.
As FlightHub readies to greet 2024, the atmosphere is buzzing with excitement about the opportunities that lie ahead. The company remains firmly rooted in its dedication to tech-driven innovation, market expansion, and a never-ending quest for customer satisfaction.