Companies are dialing back or delaying hiring of M.B.A.s this fall, a sharp turn from the supercharged recruiting seasons of years past.
Career officers and students at Yale University, Columbia University and Northwestern University say businesses are spending less time on campus than in recent years to hire second-year M.B.A. candidates, or holding off on job offers. That has students thinking about their Plan B if top-tier companies aren't making offers. EY, Amazon and Boston Consulting Group are rethinking hiring strategy, or saying they will make moves when next year's business picture becomes clearer, the companies and campus officials say.
Any drop-off in corporate demand for M.B.A.s is startling for students who applied to graduate school in 2021 and 2022 during a white-collar hiring spree with swelling salaries to match. Since then, the three main sectors that hire M.B.A.s at top schools have hit turbulence. Tech giants made big job cuts, consulting firms put start dates on hold and deal making slowed in finance.
HOW THE BEST COLLEGES STACKED UP FOR THE YEAR, ACCORDING TO US NEWS & WORLD REPORT
During the fall, M.B.A. candidates normally lock in jobs for postgraduation the following spring, but that is happening less this year, students and career-guidance offices say. Schools are encouraging students to be patient and have a Plan B in mind.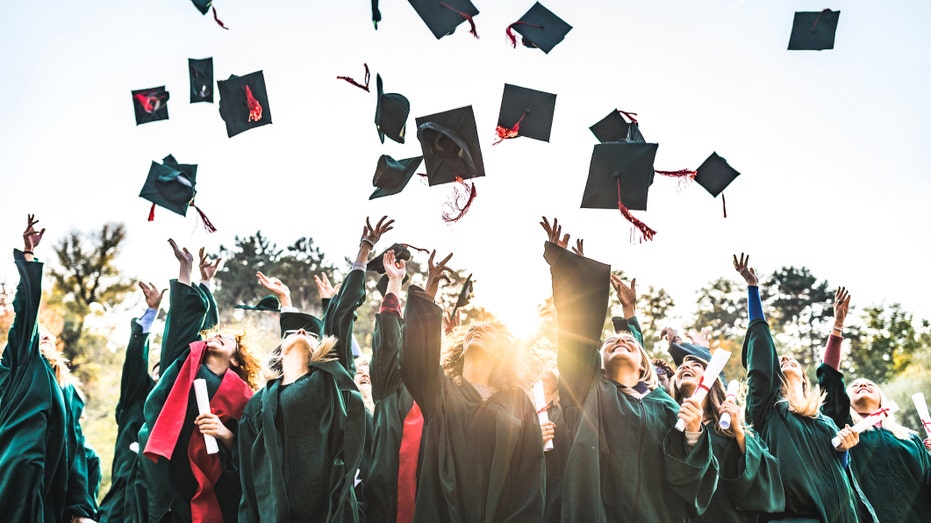 "Things have changed on a dime," said Aakash Patel, a second-year M.B.A. candidate at Duke University's Fuqua School of Business.
Patel, 29, said many of his classmates are looking for jobs after their summer internships didn't result in full-time offers, as is common. In some cases, companies said their performance was good, but the economic climate wasn't, according to Patel.
Companies in tech, finance and consulting, which recruit 70% or more of some top business schools' newly minted grads, according to schools' employment reports, are slow-walking hiring or limiting candidates they are willing to consider.
IN EDUCATION, 'AI IS INEVITABLE,' AND STUDENTS WHO DON'T USE IT WILL 'BE AT A DISADVANTAGE': AI FOUNDER
EY, a major recruiter of M.B.A.s, is scaling back recruiting in consulting because the firm doesn't anticipate the economy will significantly bounce back by next year when these graduates would start, said Errol Gardner, EY's global vice chair for consulting.
"We have to be very circumspect about who we hire in this season for next year," he said.
Amazon, long a major destination for M.B.A.s, declined to comment on recruiting this fall, but a spokesman confirmed that the company would wait to extend full-time offers to former interns until there is a clearer sense of business needs.
At Columbia Business School and the University of California, Berkeley's Haas School of Business, students describe a career limbo.
"Pretty much everything is in a holding pattern right now," said Phil Ickes, 30, a second-year Haas student. In addition to waiting on job offers after internships, Haas's internal job board doesn't have many tech postings, he said.
"A lot of the large consulting firms that might have had spots in prior years are just hiring less," said Kyle Macalinao, co-president of Columbia Business School's consulting club.
Mary Beck White-Sutton, who works for Duke's Fuqua career services, recently emailed students advising them to explore jobs outside consulting: "I encourage you to have additional plans of action."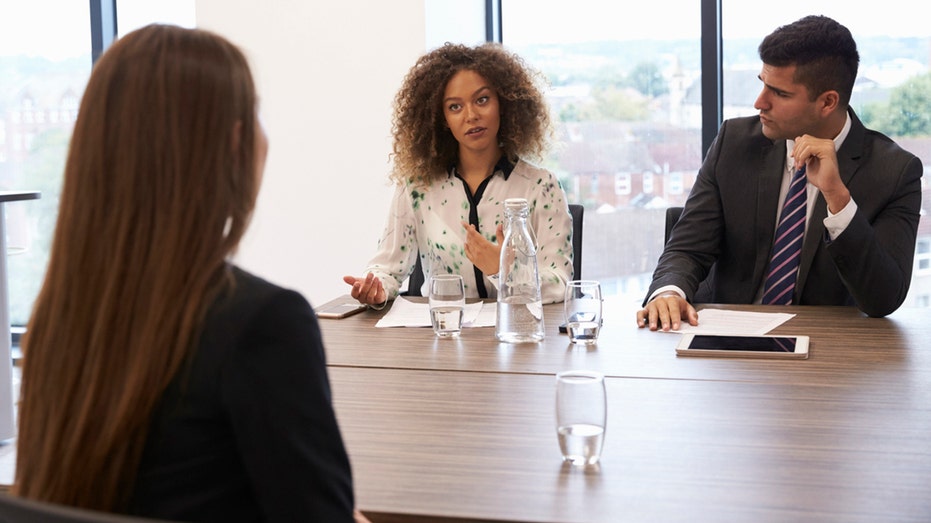 After over-hiring in prior years, recruiters might be newly cautious, said Abigail Kies, who leads the career office for Yale M.B.A.s., adding that more employers might make offers closer to graduation when they have a better sense of their 2024 needs.
PRINCETON, MIT, YALE TAKE TOP SPOTS ON ANNUAL WSJ COLLEGE RANKINGS
BCG's business-school hiring efforts are mostly centered on adding staff at international offices and a few U.S. locations, including Nashville, Miami and Atlanta, according to the firm. Overall hiring numbers will be consistent with prior years, although most new hires will be M.B.A.s who have interned with BCG, the company said.
Consultancies that are in hiring mode say they are getting lots of interest on campus.
Aaron Goldberg, a senior vice president at consulting firm AlixPartners, said his firm's campus events at places such as the Wharton School at the University of Pennsylvania had higher-than-usual attendance.
Applications are up sharply too, Goldberg said, partly because M.B.A. students have fewer options.
At Yale, said Kies, students interested in tech are pursuing opportunities at smaller companies, or industry stalwarts such as Adobe or IBM, while the finance-bound are looking at roles inside companies across industries, and not just at banks. 
GET FOX BUSINESS ON THE GO BY CLICKING HERE
Andrew Kot, 28, an aspiring investment banker at Notre Dame's Mendoza College of Business, said he wants to work at a large or midsize bank, though he might extend his search to small banks, too. To network and take meetings, he is making trips to Chicago and talking to banks with offices in his home state of North Carolina.
Kot said his Plan B would be a corporate finance role inside a company, though he is willing to wait for the right job. Alumni contacts have been supportive, he said, especially fellow military veterans.
"You only get one shot at business school," Kot said. "I came here to bridge that gap to go into investment banking."