One of the biggest challenges in business is being able to respond to sudden disruption in society and economies. Such resilience can often be the key to a business's long-term success.
In the past few years alone, businesses have had to overcome a pandemic, rising inflation and political upheaval. It has been a challenging time for many businesses, however, there are grounds for optimism.
"Over the last few years, we've moved from one crisis to another – the Covid-19 pandemic, the war in Ukraine and the rising cost of living," says Michelle Ovens, director of Small Business Saturday UK, an organisation that champions UK small businesses. Small businesses have also had to navigate Brexit, she adds.
"These profound, historic events have ushered in colossal change, far beyond the standard levels of uncertainty that small businesses are used to. Incredible pressure has been piled on top of entrepreneurs and they've needed to constantly adapt to deal with shifting market conditions, levels of customer demand and changing trends."
While entrepreneurs are naturally optimistic, there is an understandable sense of exhaustion, she adds.
What can small and medium-sized businesses (SMEs), which account for 99% of all UK businesses, learn from the recent past? And what future shocks and opportunities do SMEs expect over the next five years?
Every business is different, of course. Individual industries face different economic, social, regulatory and technological trends. Still, recent research by American Express and Small Business Saturday, which questioned 1,000 UK small business owners and decision makers, found some common themes.
Perhaps unsurprisingly, more than one-third (35%) of UK small business owners and decision makers said that running a small business had become harder over the past year, in part due to rising costs. Despite these challenging economic circumstances, SMEs are still taking a positive outlook for the year ahead, according to the research, which was published in July.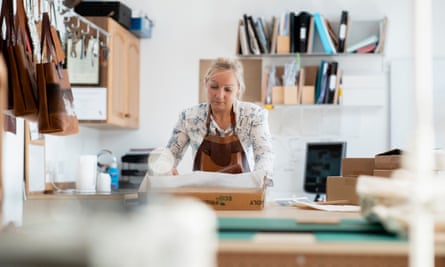 Nearly one-third (30%) of businesses questioned plan to ramp up sales and marketing activity. A quarter (25%) aim to diversify their product or service offer, and a fifth (20%) to invest in new technology.
The research found resilience and optimism among small businesses, despite significant challenges in recent years. Eight in 10 (79%) of small business owners expect to grow their business over the next 12 months.
Almost two-thirds (64%) forecast that business performance in the final quarter of 2023 will be better than the previous two years. Only about one in seven (15%) of those surveyed believe it will be worse.
What will be the most important trends in the next five years that small businesses must be ready for? According to Amanda Salt, vice-president small and medium enterprises, UK Card Services, American Express, they are: digital transformation; environmental sustainability; making decisions based on data, rather than instinct; and cybersecurity.
Digital transformation "will be crucial for small businesses to stay competitive and meet customer expectations", she says. For example, an increasing number of small businesses are using technology to manage payments and accounts, she says.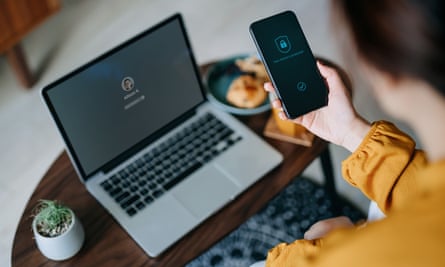 Key skills for the next decade, Salt says, will include perennials such as: "financial management" (maintaining healthy cash flow and making informed financial decisions that ensure long-term sustainability); improving team productivity (through better communication and collaboration); and supporting employee wellbeing and mental health.
Sharing tips and experience within teams and between other businesses could also help SMEs respond to future shocks and seize opportunities.
"Collaboration will be a key opportunity for small businesses, who can benefit from sharing knowledge and resources with fellow businesses in the face of potential risks," says Salt.
Ovens cautions that making predictions about the future is difficult but agrees with the American Express research that environmental sustainability and technology are likely to be key trends for small businesses in the next decade.
"With the escalating climate crisis, sustainability is only going to rise in prominence," she says. "We see a huge desire from small firms to become more environmentally friendly, both because they are passionate about doing their part to make the world a better place and their customers expect it, but also because the focus on reducing costs and driving efficiencies will make it necessary."
Artificial intelligence (AI) will have a big impact on small businesses, she adds. "There will be huge opportunities here for small firms to embrace AI to help them to grow, but equally this is an area that they also need to understand and adopt fast, so as not to get left behind."
Alongside so much exciting, and potentially stressful, technological change, traditional human qualities will help small businesses deal with change.
"Training and development opportunities are vital," says Ovens. "We also find that mentoring opportunities and the chance to build networks and connections, both with small and big businesses, is also very powerful in helping to boost the confidence and growth of small firms."
American Express' range of Business Cards help small businesses better manage their cash flow, strengthen supplier relations and reward them for their business spend. With up to 54 days to pay for purchases, business owners can keep cash in their account for longer, so cash flow is more flexible. Earned on every transaction, Membership Rewards® allow business owners to use their points however best suits them, whether that's stocking up on office supplies, redeeming for business and leisure travel, or treating hardworking employees.
Annual fees apply. 18+, subject to status. For full terms and conditions of American Express® Business Cards click here
If you'd prefer a card with no annual fee, rewards or other features, an alternative option is available – the Basic Card
American Express Services Europe Limited authorised and regulated by the Financial Conduct Authority.